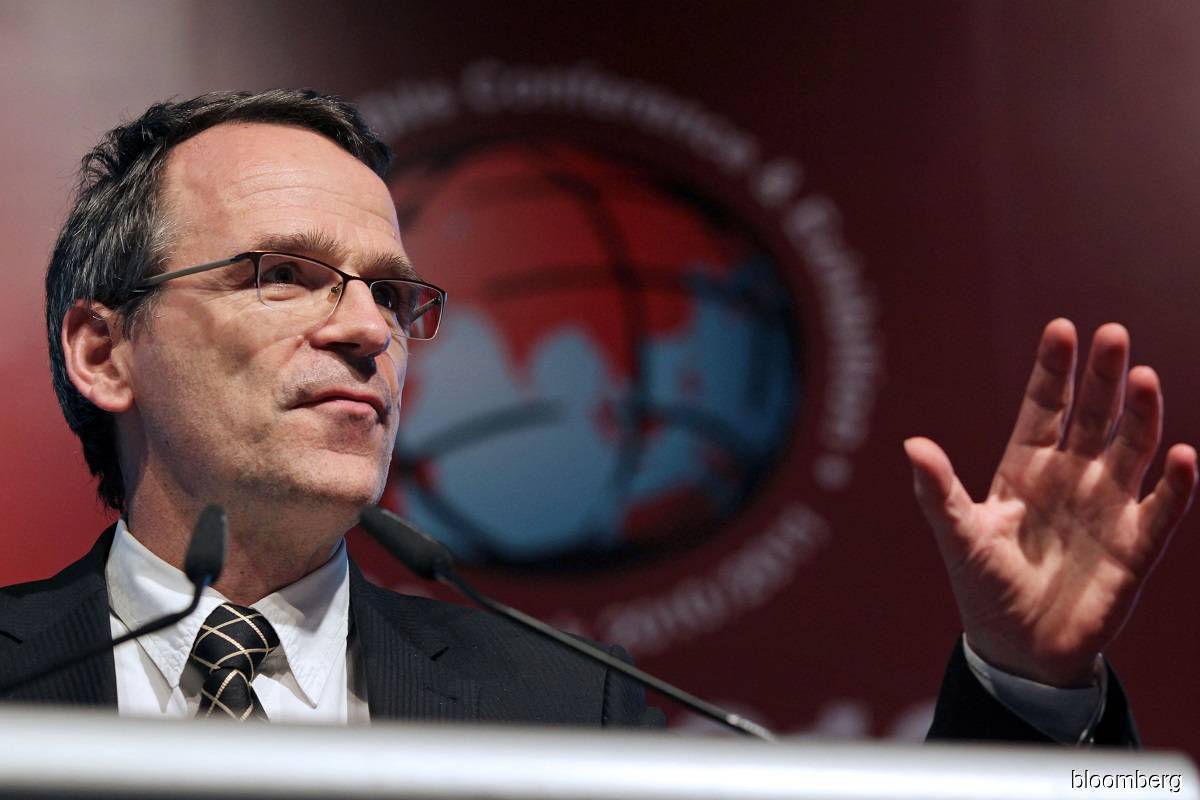 KUALA LUMPUR (Jan 7): Crude palm oil's price discount to soybean oil is expected to narrow this year and continue on an annual basis, said Oil World editor and CEO Thomas Mielke.
"A premium [in CPO's price to soybean oil] is only possible during a short period of time," Mielke said during a question and answer session at the Palm Oil Trade Fair and Seminar today.
"Long term, I expect palm oil's discount relative to soybean oil will narrow for an annual average, and that this should already occur for 2021 and I expect this to continue," he said.
Indonesian Palm Oil Association (GAPKI) vice chairman Togar Sitanggang said that at the end of 2019, CPO prices were above soybean oil prices.
"But the result was the switching of demand, which is not really good for palm oil because everyone started buying soybean oil and it returned to a premium.
"We might lose demand if palm oil has a premium over soybean oil," Togar said.
ITC Ltd procurement manager Ali Muhammad Lakdawala said CPO trading at a premium to soybean oil for a short period, could become a regular feature.
"We could see this phenomenon where palm oil prices rise on good demand for a short period and are above other soft oils. Going forward, it could be a more regular phenomenon than a one-time case," he said.
Mielke said it is very likely that the CPO price discount to soybean oil will narrow, as palm oil prices move up against soybean oil in the coming months, partly due to the B30 biodiesel programme in Indonesia.
"If Indonesia really continues with the current biodiesel programme and further raises the export tax and export levy in February, it is going to be another reason to bring up the price of palm oil," he said.
Mielke noted that Indonesian CPO prices are trading at a premium to Malaysian CPO prices at the moment, when it should be the other way round.
He noted that as a consequence of Malaysia's low stocks resulting in lower export supplies, the market has to shift to buying palm oil from Indonesia — which should support Malaysian CPO prices.
Consequently, this would raise both Malaysian and Indonesian palm oil prices, which will in turn reduce CPO's discount over soybean oil.
Prices of CPO futures contracts for delivery in January 2021 were trading RM70 lower at RM3,970, just before 5pm.
According to Malaysian Palm Oil Board data, the spot price for the edible oil was RM3,973.50 yesterday.
Source : The Edge Markets
You can share this posts: