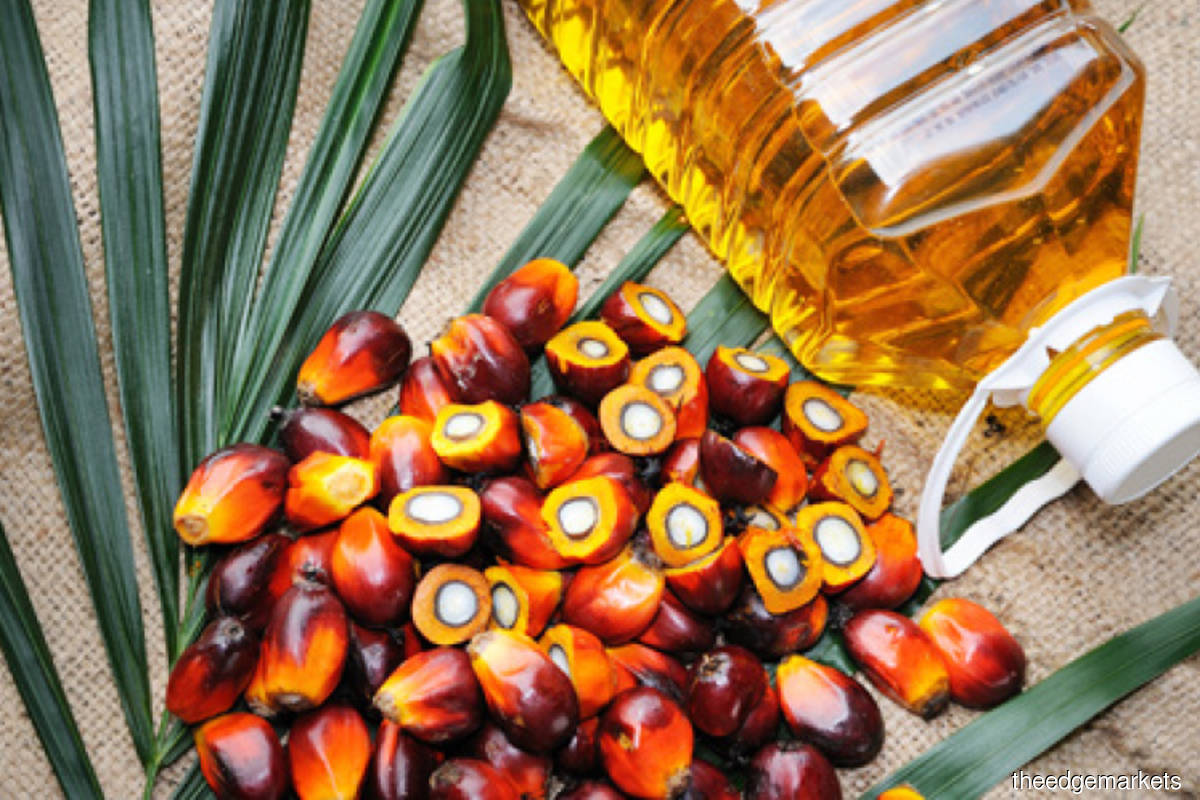 KUALA LUMPUR (Nov 15): The crude palm oil (CPO) futures contract on Bursa Malaysia Derivatives ended mostly higher on Monday (Nov 15), supported by strong export data for the first half of the month, a dealer said.
Cargo surveyor Intertek Testing Services reported that palm oil export for Nov 1-15, 2021 rose by 26.6% to 882,385 tonnes, from 696,811 tonnes shipped during the same period last month.
Meanwhile, independent inspection company AmSpec Agri Malaysia said exports of Malaysian palm oil products during the same period rose 10.3% to 798,399 tonnes, from 723,561 tonnes shipped previously.
Palm oil trader David Ng said the higher exports data, coupled with the lower production of palm oil, will likely be supportive towards CPO prices in the near term.
"We locate support at RM4,750 and resistance at RM5,080," he told Bernama.
At the close, the CPO futures contract for November 2021 was down by RM15 to RM5,390 a tonne, and December 2021 advanced by RM40 to RM5,227 a tonne.
January 2022 increased RM31 to RM4,966 a tonne, February 2022 added RM29 to RM4,766 a tonne, while both March 2022 and April 2022 improved by RM31 to RM4,588 and RM4,438 a tonne respectively.
Total volume slipped to 47,264 lots from 55,499 lots on Friday (Nov 12), while open interest declined to 252,010 contracts from 258,213 contracts previously.
The physical CPO price for November South fell RM40 to RM5,360 a tonne.
Source : The Edge Markets