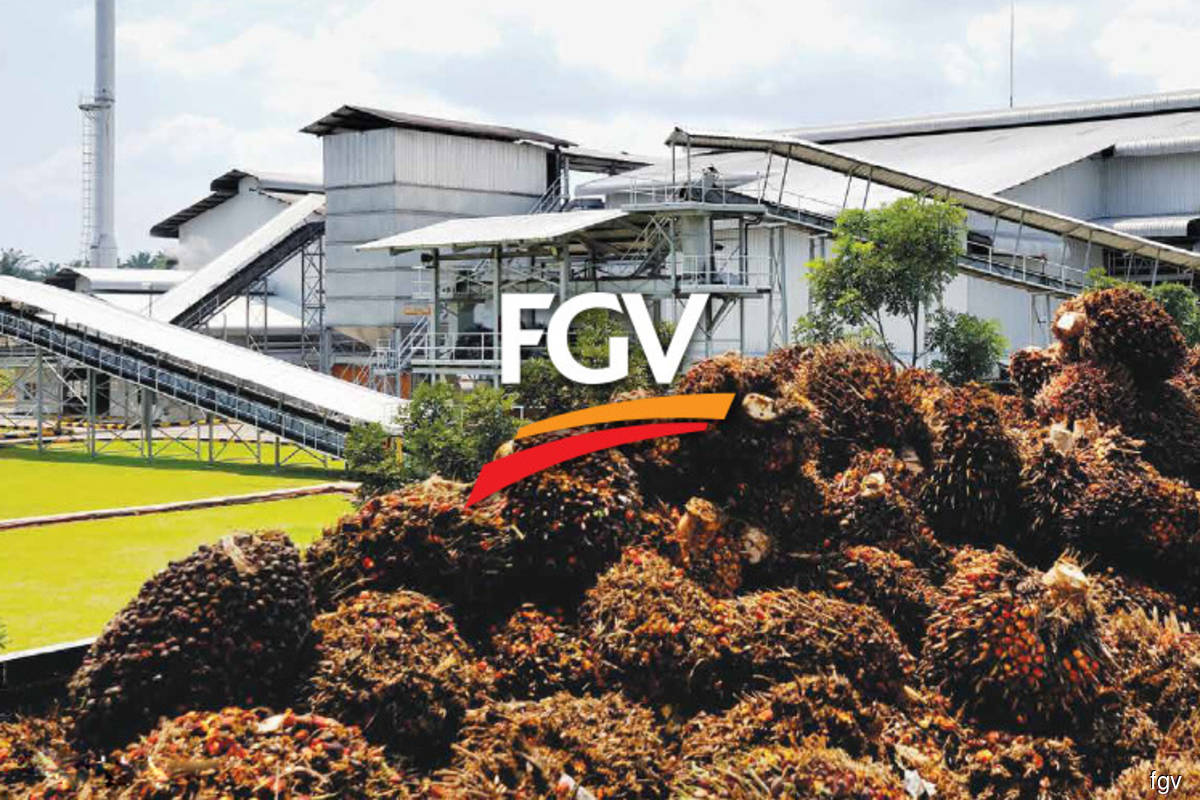 KUALA LUMPUR (Oct 5): FGV Holdings Bhd said it working towards resolving issues related to the ban on the company's palm oil in the US and getting the US Customs and Border Protection's (CBP) withhold release order (WRO) against palm oil and palm oil products made by the plantation group lifted as soon as possible.
FGV said in an emailed statement in response to queries from theedgemarkets.com that it is unable, at this stage, to provide a definitive timeline to resolve issues related to the ban, but the company expects the matter to be resolved in several months.
"We hope to meet with the CBP as soon as possible. At the moment, we are not in the position to indicate when such a meeting will take place as that depends on the CBP.
"There is not much information about the sort of evidence needed for the lifting of the WRO. Information that is available in this regard is rather vague. Therefore, getting clarification from the CBP on this matter is a priority for FGV, so that we could submit to the CBP the necessary evidence.
"Since August 2019, FGV has been submitting information about its efforts and initiatives in enhancing its labour practices to the CBP through our legal counsel. We will indeed continue to engage and communicate with the CBP to provide them with additional information and evidence of the various programmes we have carried out and continued to implement to enhance our labour practices," FGV said.
Last Wednesday (Sept 30), the CBP said in a statement that effective from the same day, at all US ports of entry, the CBP would detain palm oil and palm oil products made by FGV, its subsidiaries or joint ventures (JVs).
The CBP said its Office of Trade directed the issuance of the WRO against palm oil and palm oil products made by FGV based on information that reasonably indicates alleged use of forced labour.
"The order is the result of a year-long investigation that revealed forced labour indicators, including abuse of vulnerability, deception, restriction of movement, isolation, physical and sexual violence, intimidation and threats, retention of identity documents, withholding of wages, debt bondage, abusive working and living conditions, and excessive overtime. The investigation also raised concerns that forced child labour is potentially being used in FGV's palm oil production process," the CBP alleged.
Brenda Smith, an executive assistant commissioner of the CBP's Office of Trade, alleged in the statement that "the use of forced labour in the production of such a ubiquitous product allows companies to profit from the abuse of vulnerable workers".
On Bursa Malaysia today, FGV's share price was up one sen or 0.97% at RM1.04 as at the time of writing, giving the company a market capitalisation of about RM3.76 billion.
The counter saw 2.56 million shares traded.Chong Jin Hun
Source : The Edge Markets