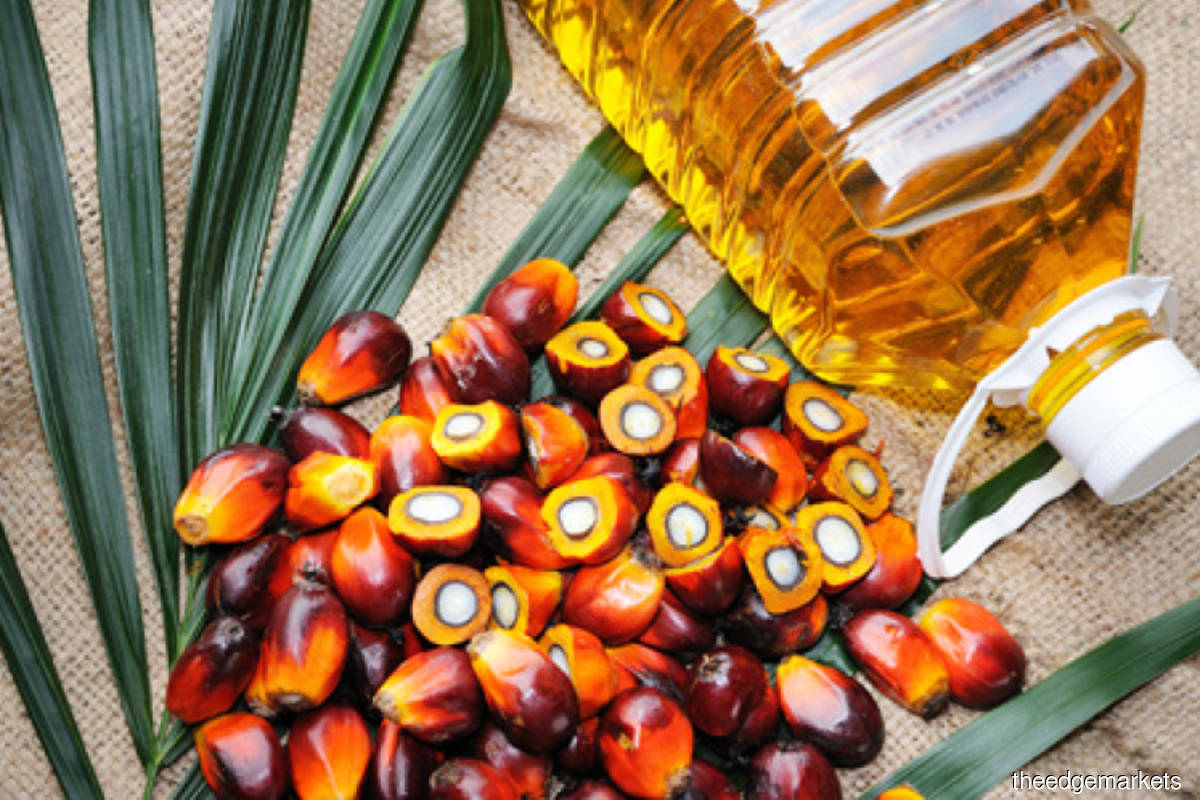 KUALA LUMPUR (March 28): The sudden shortage of sunflower oil supply has forced food producers to reverse their ban on palm oil and return to this vegetable oil as their frying fat and food ingredients.
Iceland supermarket, which in 2018 pledged to remove palm oil from all its own-brand foods, made the turnaround to this wonderful crop.
The supermarket had banned palm oil from its own-brand foods in a stand against tropical deforestation.
Iceland managing director Richard Walker reportedly expressed "huge regret" about having to row back on its pledge to remove palm oil from all of its own-brand items.
"The only alternative to using palm oil under the current circumstances would simply be to clear out our freezers and shelves of a wide range of staples including potato products.
"The move was 'a last resort and a strictly temporary measure' and we will only use certified sustainable palm oil as an ingredient," he said in a report by United Kingdom daily broadsheet newspaper the Daily Telegraph.
"Iceland has finally woken up to the fact that it can't put food products on its retails shelves without palm oil as an ingredient," a 50-year veteran in the agro-commodity industry MR Chandran told Bernama.
Walker had commissioned Greenpeace to produce a Rang Tan video in November 2018 to boost Iceland's Christmas sales, he added.
The Daily Telegraph also reported that UK food manufacturers have warned that supplies of the commodity could run out in weeks, as crops are trapped in Ukraine and Russia.
The two countries, which are currently at war, account for almost 70% of the world's sunflower oil.
Palm oil contributed 32% of the world's oils and fats production, followed by soybean oil at 25% and other oils at 24%.
Rapeseed and sunflower oils contributed 11% and 8% respectively.
Meanwhile, asked if Malaysia has the capacity to cater to the growing demand, Chandran said: "Yes, the uptake of roundtable sustainable palm oil (RSPO) certified palm oil ingredients is still around 75%.
"This means there is sufficient certified sustainable palm oil available in the market for Iceland to procure. However, they will have to pay a hefty premium," he stressed.
He added that Malaysia only uses 10%-12% of its palm oil production and the rest are exported.
Separately, the Malaysian Palm Oil Council (MPOC) said palm oil prices have been steadily rising since the third quarter of 2021 due to the lower-than-expected production in both Malaysia and Indonesia.
Chief executive officer Wan Aishah Wan Hamid said the conflict between Russia and Ukraine has resulted in a demand surge for palm oil as it is the most abundantly available.
"As a result, the palm oil price increased by 21% to US$1,990 per tonne (US$1=RM4.21) on March 2, 2022, from US$1,640 per tonne registered on Feb 25, 2022," she said in her presentation during the Palm Oil Internet Seminar (Pointers) earlier on Monday (March 28).
Source : The Edge Markets