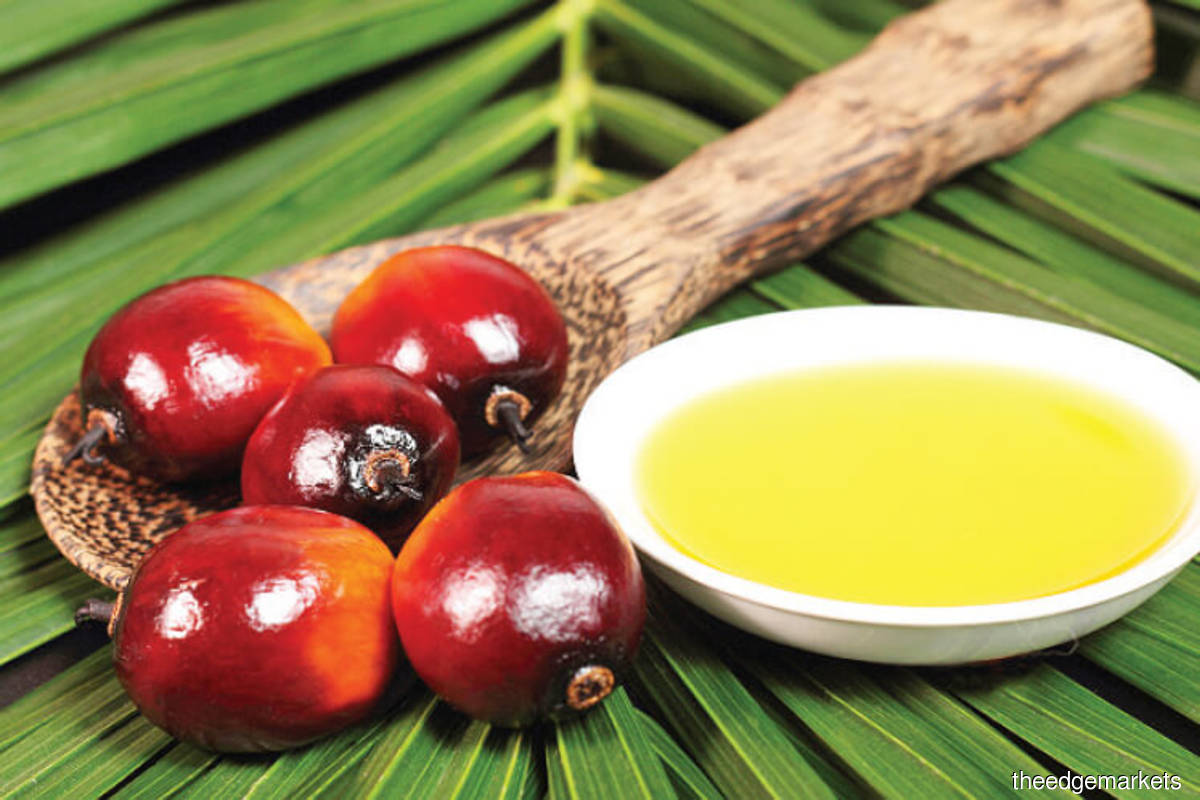 KUALA LUMPUR (March 22): India has been forecast to import 8.63 million tonnes of palm oil from November 2020 to October 2021 Oil Year (Oil Year 20/21), from the 7.7 million tonnes recorded in the previous oil year.
During UOB Kay Hian's India Palm Oil Market 2021 outlook, president of the Indian Vegetable Oil Producers' Association (IVPA) and Emami Agrotech Ltd chief executive officer (CEO) Sudhakar Desai said the higher imports are due to a shortfall of palm oil in April, May and June last year, when lockdowns caused by Covid-19 took place, shifting demand from the hotel, restaurant and conference (Horeca) sector to households.
"But that is no longer the case as of now, so these are the import projections that we now expect," he said.
Sudhakar forecast that for Oil Year 20/21, total edible oil imports into India would stand at 13.75 million tonnes, from 13.64 million tonnes in the previous oil year.
Palm oil would lead the pack in terms of the current oil year's imports, followed by soybean oil (3.46 million tonnes), sunflower oil (1.62 million tonnes) and rapeseed oil (40,000 tonnes).
In terms of production, he forecast that Malaysian production would increase to 19.35 million tonnes in calendar year 2021, from 19.14 million tonnes achieved in calendar year 2020.
Meanwhile, Indonesian production is expected to increase to 48 million tonnes in calendar year 2021, from 44.96 million tonnes in the previous calendar year.
Specifically for Malaysia, Sudhakar noted that end-month stocks are likely to remain tight until June or July, with overall end-month stocks from Malaysia and Indonesia subject to biodiesel demand and weather.
In terms of prices, the Emami CEO is forecasting third-month crude palm oil (CPO) futures to trade between RM3,600 and RM4,000 a tonne between April and June.
This is expected to moderate to RM3,400 to RM3,700 a tonne between July and September. For October, November and December, the futures contract is expected to trade between RM3,200 and RM3,500 a tonne.
Higher palm oil prices have impacted demand
Sudhakar also noted that palm oil demand has been affected by recent bullish prices, pointing out that imports in February declined as refineries could not yield profit margins from the higher prices, while dealers held off purchases until prices stabilised.
He believed palm oil imports in March will rise to around 600,000 tonnes to 700,000 tonnes, from some 400,000 tonnes seen in February, which would lead to stocks replenishing to a comfortable level.
"April, May, June is a function of how mustard seed oil will be marketed. At the moment, the most critical point is that mustard oil prices, bean oil prices, palm oil prices, rape oil prices and cotton oil prices are all the same, the price band has become so low that the consumption can go to different oils," he noted.
He also opined that the Horeca segment in the country will continue to be impacted by high prices, with many players voicing concerns that they will not be able to pass on the increases in raw material prices to consumers. He noted that Horeca demand for palm oil is also down by 8% to 10% as well.
He noted that households now have a bigger budget for food items as a result of the pandemic, so while prices of edible oils have risen, consumers are unlikely to significantly cut their consumption of these products.
He also noted when India starts importing around 700,000 tonnes of palm oil a month, Horeca demand would have returned, noting that demand has reached 90% of pre-pandemic levels.
Source : The Edge Markets