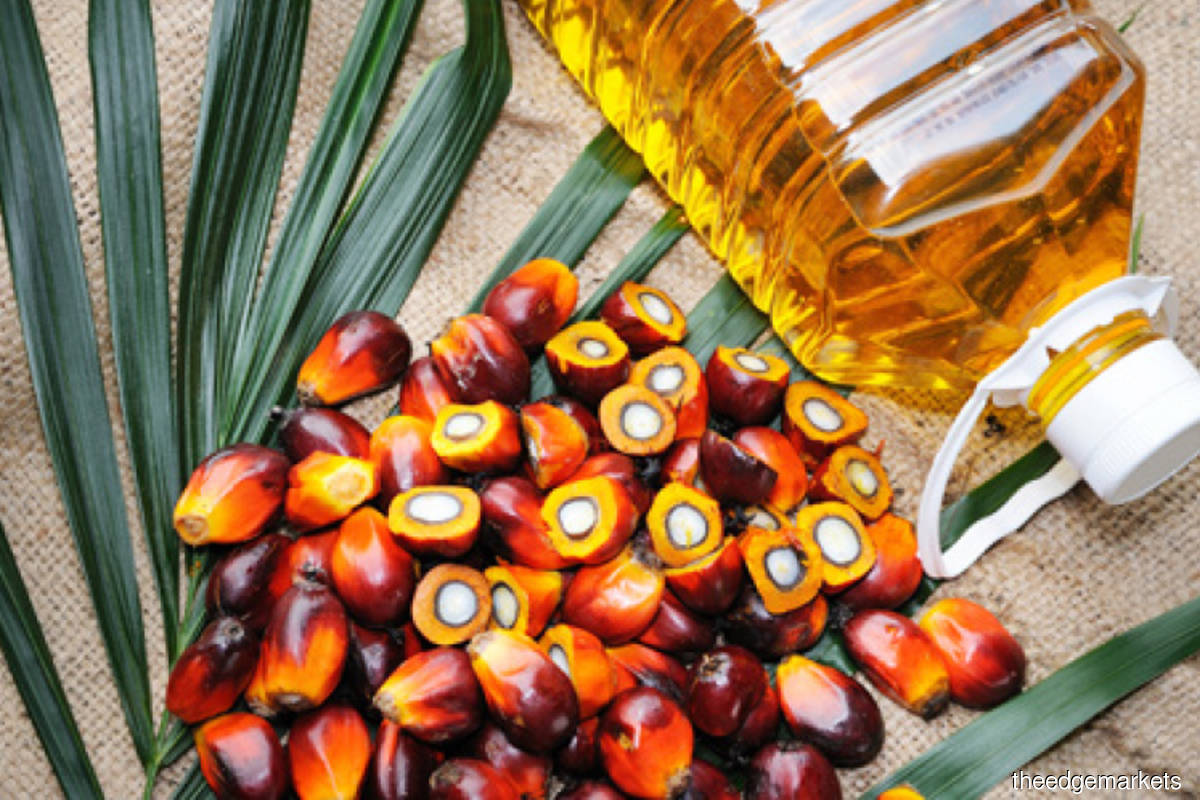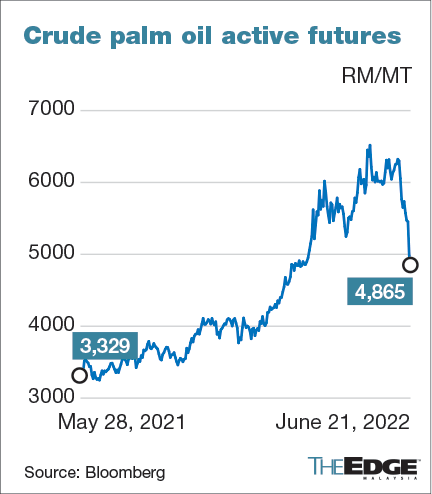 (June 20): Palm oil fell deeper into bear market territory on concern that surging Indonesian exports will challenge cargoes from Malaysia, with the most active contract sliding below RM5,000 for the first time since January.
Futures for September delivery lost as much as 9.1% to RM4,958 (US$1,127) a ton, the lowest level for the most active contract since January. Prices have plummeted about 30% since peaking at a close of RM7,104 in April. 
Traders have been assessing measures by Indonesia to speed up shipments after lifting a temporary ban on exports last month. The top shipper is working to "flush out" its overflowing stockpiles, slashing the maximum crude palm oil export levy by nearly half and introducing a programme that allows firms to choose to pay an additional tax to accelerate their shipment process.
"Indonesia is on course for a large rebound in June exports after May overseas shipments fell by 66%," said Avtar Sandu, senior manager of commodities at Phillip Nova. "Malaysian exports are expected to face stiff competition as Indonesia issues more export permits."
Data on Monday show Malaysia's palm oil exports in the first 20 days of June coming under pressure. Shipments declined more than 10% from the previous month, compared with a gain of 5.6% in the first half of June, according to Intertek Testing Services.
Cargoes to India fell about 30% in the first 20 days, while exports to the European Union dropped 13%, the Intertek data show. Shipments to China jumped more than 70%.
The Malaysian export figures were significantly below levels last month, said Gnanasekar Thiagarajan, head of trading and hedging strategies at Kaleesuwari Intercontinental. "Prices are expected to test at least RM4,700 in the near term, and RM4,200 eventually in the coming months."
Drivers
MYR steady as investors ponder global risks: Inside Malaysia
Oil steadies as traders weigh outlook for demand, Fed's path
Malaysia June 1-20 palm oil exports -10.46% m/m: Intertek
Malaysia keeps crude palm oil export tax at 8% in July
Indonesia's palm oil exports fall 66% m/m in May: Intertek
China May corn imports 2.08m tons, -34.1% y/y
Prices
Palm for September delivery on Bursa Malaysia Derivatives -8.7% to close at RM4,978 a ton
Refined palm oil for September on Dalian Commodity Exchange -4.9% to close at 10,206 yuan/ton
Soybean oil for September -2.3% to 11,088 yuan/ton
Soybean oil's premium over palm ~US$434/ton vs avg of ~US$221 in past year: data compiled by Bloomberg
Palm's discount to gasoil ~US$158/ton vs avg premium of ~US$399 in past year: data compiled by Bloomberg
Source : The Edge Markets