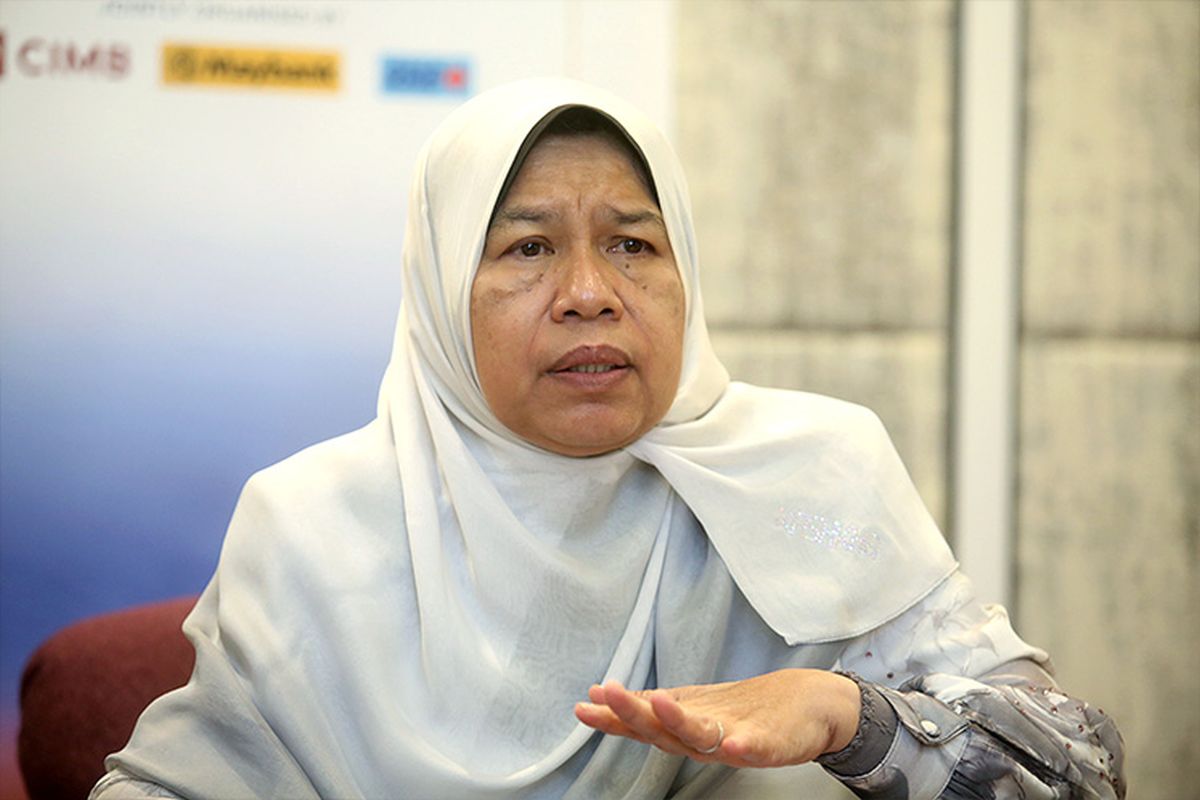 KUALA LUMPUR (Aug 3): The government has no legal provisions that can be enforced on oil palm plantation companies that earn large profits from palm oil exports so that they supply a certain quantity of palm oil for domestic consumption at a cheap price.
Minister of Plantation Industries and Commodities Datuk Zuraida Kamaruddin said plantation companies have already been subject to the extraordinary profit levy, while the imposition of new regulations may burden industry players and make it unattractive to engage in the business.
"The oil palm industry is also subject to cess collection of RM16 per tonne starting March 1, 2021 compared to the old rate of RM14 per tonne.
"This cess collection is also used to finance activities in dealing with the supply of crude palm oil in the market and stabilising its price," she said in a written parliamentary reply to Pasir Gudang MP Hassan Abdul Karim dated Aug 2 (Tuesday) which was uploaded on the Parliament website.
Hassan had wanted to know whether the Government will impose legal regulations on oil palm plantation companies that make huge profits from their palm oil exports.
This is so that companies can supply sufficient quantities of palm oil at low prices for domestic consumption so that Malaysians can buy cooking oils at cheap prices and that the Government does not need to spend a lot on subsidies.
According to Zuraida, the subsidies given by the Government are part of the revenue collected through the extraordinary profit levy.
As such, she said companies have contributed part of their income through tax payments used by the Government to subsidise 1kg polybag cooking oil for domestic use.
Source : The Edge Markets